Yukon
Our most versatile firebox. Available in heavy or lighter duty stainless steel models. With optional stand and top plate for use with a storm kettle the Yukon can form the centre of a versatile cooking system.
Six pieces pack flat in a nylon pouch. Pieces slot together in around a minute.

Double base with grate helps combustion and

protects the ground below.

The Yukon measures approx. 200mm x 250mm x 150mm

Heavy duty Yukon is made from a combination of 1.6 and 0.9mm 304 st/steel. Light Duty model uses a combination of 1.2mm and 0.9mm st/steel.

Weights from 1.75 - 2.4kg depending on model

Ti Yukon & Ti Yukon Mini

SORRY WE ARE DOWN TO THE LAST 2 YUKON MINIS. NO YUKONS LEFT.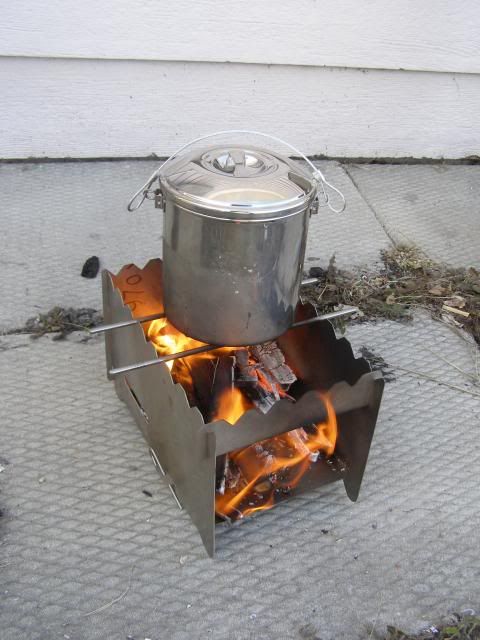 Super Yukon
Twice the size of a standard Yukon for more heat and more space for pots

You can easily fit a couple of 20/25cm pots on top or use a Top plate and kettle at the back and a pot at the front.
Cut from 1.2mm stainless steel to save a little weight. Weighs about 3kg.